FAAC gate barrier supplier in UAE, Dubai, Sharjah, Ajman, Abu dhabi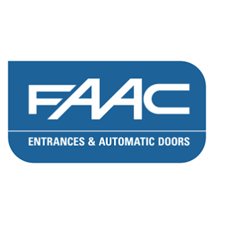 FAAC is a reputed Italian Based Manufacturer for gate barrier and other automation products, we are faac gate barrier supplier in uae.
FAAC Simply Automatic, automation for gates and barriers FAAC Gate barrier Dubai, entrances and automatic doors, motors for rolling shutters and screens, car parks and access control. HUB, PARKING TECHNOLOGY with intelligent and scalable solutions to control paid car parks.
FAAC has wide range of gate barriers based on Hydraulic and electro mechanical, Faac 620, 640,B680H Models are famous in Middle east market, yet now Faac has new range of gate barriers for current age.
Faac programmable barriers are easy to install and maintain, due to which FAAC products in dubai are seen around the market, we are one of faac gate barrier supplier in uae for Faac gate barrier Dubai, Sharjah, Ajman, Abu dhabi, UAE