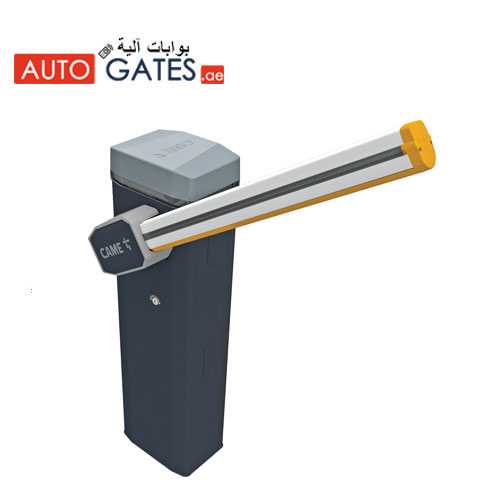 CI_DB_mysqli_result Object ( [conn_id] => mysqli Object ( [affected_rows] => 0 [client_info] => mysqlnd 5.0.10 - 20111026 - $Id: c85105d7c6f7d70d609bb4c000257868a40840ab $ [client_version] => 50010 [connect_errno] => 0 [connect_error] => [errno] => 0 [error] => [error_list] => Array ( ) [field_count] => 4 [host_info] => Localhost via UNIX socket [info] => [insert_id] => 0 [server_info] => 8.0.22 [server_version] => 80022 [stat] => Uptime: 273534 Threads: 14 Questions: 228735407 Slow queries: 0 Opens: 11243811 Flush tables: 3 Open tables: 20000 Queries per second avg: 836.222 [sqlstate] => 00000 [protocol_version] => 10 [thread_id] => 1 [warning_count] => 0 ) [result_id] => mysqli_result Object ( [current_field] => 0 [field_count] => 4 [lengths] => [num_rows] => 0 [type] => 0 ) [result_array] => Array ( ) [result_object] => Array ( ) [custom_result_object] => Array ( ) [current_row] => 0 [num_rows] => [row_data] => )
CAME Gard GT4 Gate barrier Suppliers in Dubai, Sharjah, Ajman, Abudhabi, UAE
Ideal solution for heavy-duty service on driveway
Clearance width up to 4 meters
GARD GT4 has been developed for use on medium and large access gates. The elegantly designed cabinet is designed for the integration of safety accessories
We are specialized company in CAME Automatic gates supply & installation in Dubai, Sharjah, Ajman, Abudhabi, UAE
• RESISTANT Cabinet in galvanized and painted steel or in AISI 304 or AISI 316 stainless steel.

• RELIABLE 24 V DC operator, ENCODER and ADVANCED SPEED CONTROL for controlling the forces applied to the boom.

• PRACTICAL Built-in LED traffic lights and safety accessories.

• SAFE- EN12453 Shockproof rubber profile and efficient obstacle detection system.

• PERFECTLY INTEGRABLE Advanced control board with digital inputs, CXN BUS inputs, MODBUS protocol and CONNECT technology. • EFFICIENT with opening and closing speed from 2 to 4 seconds depending on the length of the boom.