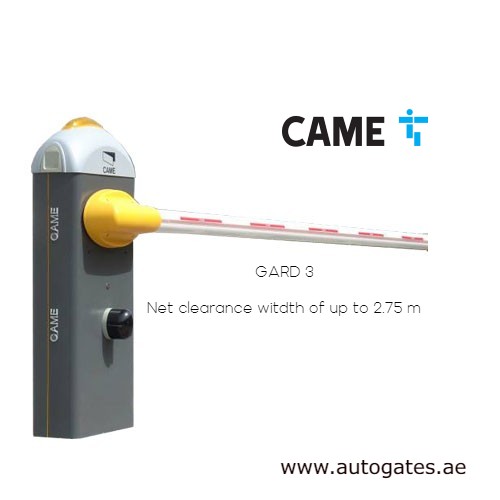 CI_DB_mysqli_result Object ( [conn_id] => mysqli Object ( [affected_rows] => 0 [client_info] => mysqlnd 5.0.10 - 20111026 - $Id: c85105d7c6f7d70d609bb4c000257868a40840ab $ [client_version] => 50010 [connect_errno] => 0 [connect_error] => [errno] => 0 [error] => [error_list] => Array ( ) [field_count] => 4 [host_info] => Localhost via UNIX socket [info] => [insert_id] => 0 [server_info] => 8.0.22 [server_version] => 80022 [stat] => Uptime: 270767 Threads: 17 Questions: 226539571 Slow queries: 0 Opens: 11109976 Flush tables: 3 Open tables: 20000 Queries per second avg: 836.658 [sqlstate] => 00000 [protocol_version] => 10 [thread_id] => 1 [warning_count] => 0 ) [result_id] => mysqli_result Object ( [current_field] => 0 [field_count] => 4 [lengths] => [num_rows] => 0 [type] => 0 ) [result_array] => Array ( ) [result_object] => Array ( ) [custom_result_object] => Array ( ) [current_row] => 0 [num_rows] => [row_data] => )
Gard3 Gate Barrier Suppliers in Dubai,Sharjah,Ajman,UAE
A barrier of modern design, where aesthetics is perfectly integrated with every kind of application.
The dome built-in flashing light guarantees long-lasting safety and durability, while photocells can be integrated directly into the barrier cabinet.
Protective cover, in tubular version.
G03002, guarantees maximum safety when the boom is in motion.
24 V DC gearmotor is the ideal solution to ensure the intensive use of the entrance.
Available with special hook-up accessories for use in applications where maximum safety is required.
| MODELS | G3000DX | G3000SX | G3000IDX | G3000ISX |
| --- | --- | --- | --- | --- |
| Protection rating (IP) | 54 | 54 | 54 | 54 |
| Power supply (V - 50/60 Hz) | 120 - 230 AC | 120 - 230 AC | 120 - 230 AC | 120 - 230 AC |
| Power supply to motor (V) | 24 DC | 24 DC | 24 DC | 24 DC |
| Absorption (A) | 15 Max. | 15 Max. | 15 Max. | 15 Max. |
| Power (W) | 300 | 300 | 300 | 300 |
| Opening time at 90° (s) | 0,9 | 0,9 | 0,9 | 0,9 |
| Duty/cycle (%) | HEAVY-DUTY SERVICE | HEAVY-DUTY SERVICE | HEAVY-DUTY SERVICE | HEAVY-DUTY SERVICE |
| Torque (Nm) | 200 | 200 | 200 | 200 |
| Operating temperature (°C) | -20 ÷ +55 | -20 ÷ +55 | -20 ÷ +55 | -20 ÷ +55 |